Your selected Battery Charger
Technical notes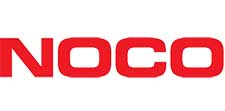 Part number
GEN4
4-Bank 40 Amp On-Board Battery Charger
The GEN4 is an On-Board Battery Charger for charging and maintaining a four 12-volt Marine, Starter or Deep-Cycle battery. It's waterproof, shock and vibration resistant rugged design can be mounted directly onto a variety of applications, including a boat, trolling motor or generator, as well as, a full range of electric vehicles and industrial equipment. It monitors battery activity for safe, fast and efficient charging of Wet, Gel, AGM and Maintenance Free batteries without the worry of overcharging. And it's one of the most advanced charging systems designed for improved battery performance and longevity.
100% completely sealed and waterproof design rated at IP68.

A 4-bank, 40 Amp (10 Amps per bank) on-board battery charger.

Built-in battery desulfator to recover worn-out batteries.

Charges 2X faster than most marine battery chargers.

Charges starter and deep-cycle batteries up to 230Ah.

Ignition Protection and meets USCG-33 CFR 183.410 requirements.

Provides full-charge output even with low-line voltages.

Saltwater-tested to combat corrosion.

Spark-proof technology and reverse polarity protection.