Your selected Battery Box
Technical notes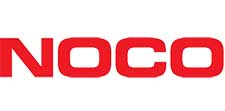 Part number
HM484
8D Commercial Grade Battery Box
The HM484 Commercial Battery Box is a battery storage solution for sizes group 8D batteries, including Marine, RV and Commercial equipment. It features a four corner fastening system and captive lid for easy installations, large cable entry holes for heavy gauge wires, full flow ventilation for releasing battery gasses, and a large battery acid reservoir. Its rugged, rotationally molded design provides ultimate protection in low-temperature environments and protects against UV, oil, gas and other contaminants. Perfect installation in a boat, camper, motorhome, trailer, or caravan, as well as, commercial and generator equipment.
A four-corner fastening system for easy installation.

Designed for a group 8D batteries.

Large cable entry holes for heavy gauge wires (up to 4/0 AWG).

Large internal reservoir to collect battery acid.

Meets American Boat and Yacht Council (ABYC) E-10.7.

Meets Coast Guard (USCG) Code of Federal Regulations 183.420.

Rugged, rotationally molded design for extreme conditions.